Dr. Mohammad Iqbal B.D.S , DDS
Dr. Mamoon Iqbal BA , DDS
Michael Villa R.D.H.
Dr. Mohammad Iqbal B.D.S , DDS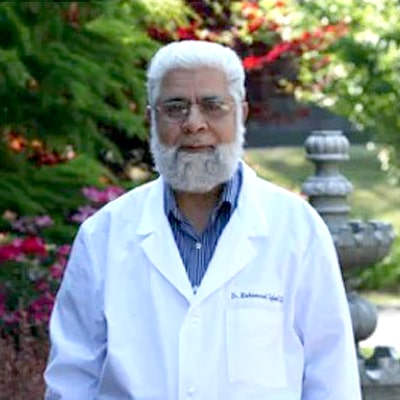 Dr. Iqbal has been practicing dentistry and has been a fixture in the community for the last 35 years.
Dr. Iqbal has graduated from the prestigious Khyber Medical College of the University of Peshawar in Pakistan. K.M.C. is one of the top health education institutions in Asia and has attracted students from all over the world. After graduating with a high honors B.D.S, Dr. Iqbal practiced for one year and migrated to the U.S. During his qualification process, Dr. Iqbal kept in touch with his profession by working as a lab technician, mastering the esthetic art of prosthetic design as well as bridging the gap between the clinic and the lab.
After being admitted to the prestigious New York University College of Dentistry, Dr. Iqbal finished the program for foreign-trained dentists in record time and went into private practice. Dr. Iqbal has maintained private practices in three boroughs (Manhattan, Bronx, and Queens). Dr. Iqbal has given back to the community by being on the dental panel for the NYC Dept of Health. He was the first exposure to dental care and hygiene for many young children in the New York City Public School system. In 1987, Dr. Iqbal served for a year as the dental director at the Royal King Fahd Hospital in the city of Medina al-Munawarrah in the Kingdom of Saudi Arabia.
Dr. Iqbal is constantly striving to be on the leading cusp of dentistry by introducing innovative techniques into his practice. While in practice, the zeal for further education did not dampen and Dr. Iqbal was on the cutting edge of new research and techniques. Dr. Iqbal completed sub-specialty training in orthodontics and has completed an extensive number of successful cases over the years. He was one of the first dentists to employ the Witzig technique in orthodontics and is constantly using new and better techniques to provide efficient and quality-oriented results. He is also a Diplomat of the Implant Maxicourse from the Brookdale University Hospital.
In his free time, Dr. Iqbal does extensive volunteer work and is socially active in the community. He is an avid reader, gardener, and has beekeeping and home improvement as one of his many hobbies. Dr. Iqbal also enjoys spending time with his family and five grandchildren.
Dr. Mamoon Iqbal BA , DDS
Michael Villa R.D.H.